Contact Us
If you have any questions, would like a quote or simply want some advice, do not hesitate to contact us:
Tel:
(01932) 841 111
Mob:
079513 23456
Email:
homerroofing@hotmail.co.uk
Remember, all our estimates are free, we have full public liability and employers insurance, and we promise to beat any quote.


Homer Roofing Case Studies
We are hugely proud of the quality of the work we do. On this page we want to share with you some before, during and after shots of some of the projects we have worked on. We'll also give you a brief description of each so you know exactly what we're doing and how it might relate to the work you require. This is merely a small demonstration of the works we can do for you. To see the full range abilities, check out the Our Services page.
Click on the thumbnails to see bigger versions of the pictures.
Chimney Full Re-point System
Here, we removed the old crumbling pointing, reinforced the mortar within the brickwork, then re-pointed and made good the entire outside of the chimney, giving a new lease of life to a chimney that had been in a very poor state of repair.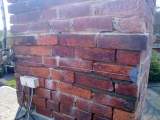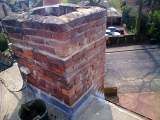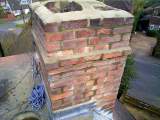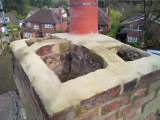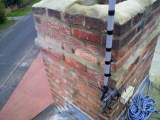 Fascia Renewal
It isn't just brick-built houses that benefit from fascia renewal. Here we replaced the decaying boards on a park home with new white PVC.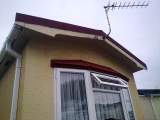 UPVC Fascia, Soffit and Guttering Renewal
This is a prime example of taking tired looking fascia & soffit boards, and elderly guttering, and transforming them with a modern crisp design. Our maintenance free UPVC system is available in a choice of colours including white, brown, and black.
UPVC Fascia, Soffit and Guttering Renewal, Example 1: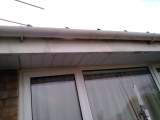 UPVC Fascia, Soffit and Guttering Renewal, Example 2: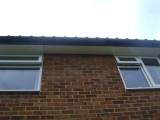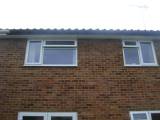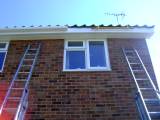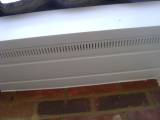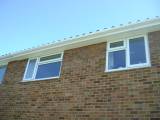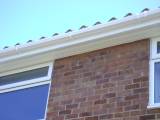 Lead Roofing
Lead roofing gives a lovely long lasting finish to a flat roof. Here, we have used our Homer code 5 lead system to transform a dilapidated flat roof.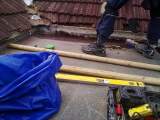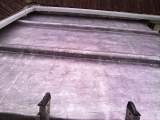 Lead Box Guttering
As with lead roofing, this code 5 lead box guttering gives a beautifully crisp, expensive looking finish to any project. We can replace existing lead guttering, or just as easily get involved in a new build. All our work is fully welded for extra strength.