Contact Us
If you have any questions, would like a quote or simply want some advice, do not hesitate to contact us:
Tel:
(01932) 841 111
Mob:
079513 23456
Email:
homerroofing@hotmail.co.uk
Remember, all our estimates are free, we have full public liability and employers insurance, and we promise to beat any quote.


Homer Roofing Partners
Shop in North Cheam
Homer Roofing Limited has a sister shop in North Cheam. At our premises we carry extensive stocks of guttering, fixings and fittings, and all roofing materials. We are always pleased to meet new and existing customers.
The shop is located in London Road, North Cheam. Exit the M25 at Junction 9 and take the A24 Towards Epson and Sutton.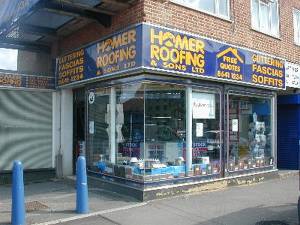 Address:
Homer Roofing & Sons Ltd, Hamilton House, 834 London Road, North Cheam, Surrey, SM3 9BJ
Contracts:
Tel: (020) 8408 1234
Fax: (020) 8408 1111
Retail:
Tel: (020) 8641 1234
Fax: (020) 8644 1111
Website: http://www.homer-roofing.co.uk/
Customer Services: custservices@homer-roofing.co.uk
Sales: sales@homer-roofing.co.uk
Hire Homer
Homer Roofing Limited hires out a state of the art Access Plant giving superb long range reach to otherwise inaccessible locations. Our clients include professionals involved with Signage, Building Maintenance, CCTV, Lighting, Pest Control, Cleaning Contractors, Ariel & Satellite Dish Install, Surveying & Photography, and many more fields.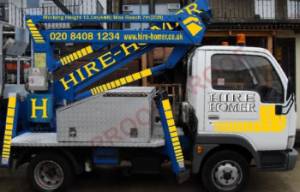 Address:
Hire Homer, Hamilton House, 834 London Road, North Cheam, Surrey, SM3 9BJ
Contracts:
Tel: (020) 8408 1234
Tel: (020) 8641 1234
Fax: (020) 8644 1111
Website: http://www.hire-homer.co.uk/
E-mail: info@hire-homer.co.uk or sales@hire-homer.co.uk